Permanent, Full-Time
Location: Flexible working – One St. Peter's Square, Manchester, M2 3DE – or upcoming London office
---
Ready for the next step in your sales career? This may be the perfect fit for you.
We're looking for an ambitious and driven Business Development Manager to join our fast-growing team.
As a BDM, you will play a pivotal role in the entire sales cycle – opening new doors, closing sales, and retaining business.
Reporting to the Synapse360 UK sales lead and operating inside a separate LOB team, you will be responsible for the generation of Data Centre sales based on your own initiative, as well as following up and nurturing leads and referrals generated by our external agencies.
Synapse360 – part of the Manx Telecom group – owns and operates Tier 3 Data Centres and is uniquely placed to offer cost effective tele house solutions through to managed hosting, cloud, and connectivity. We are highly competitive for cost and service across tele house and specialist hosting.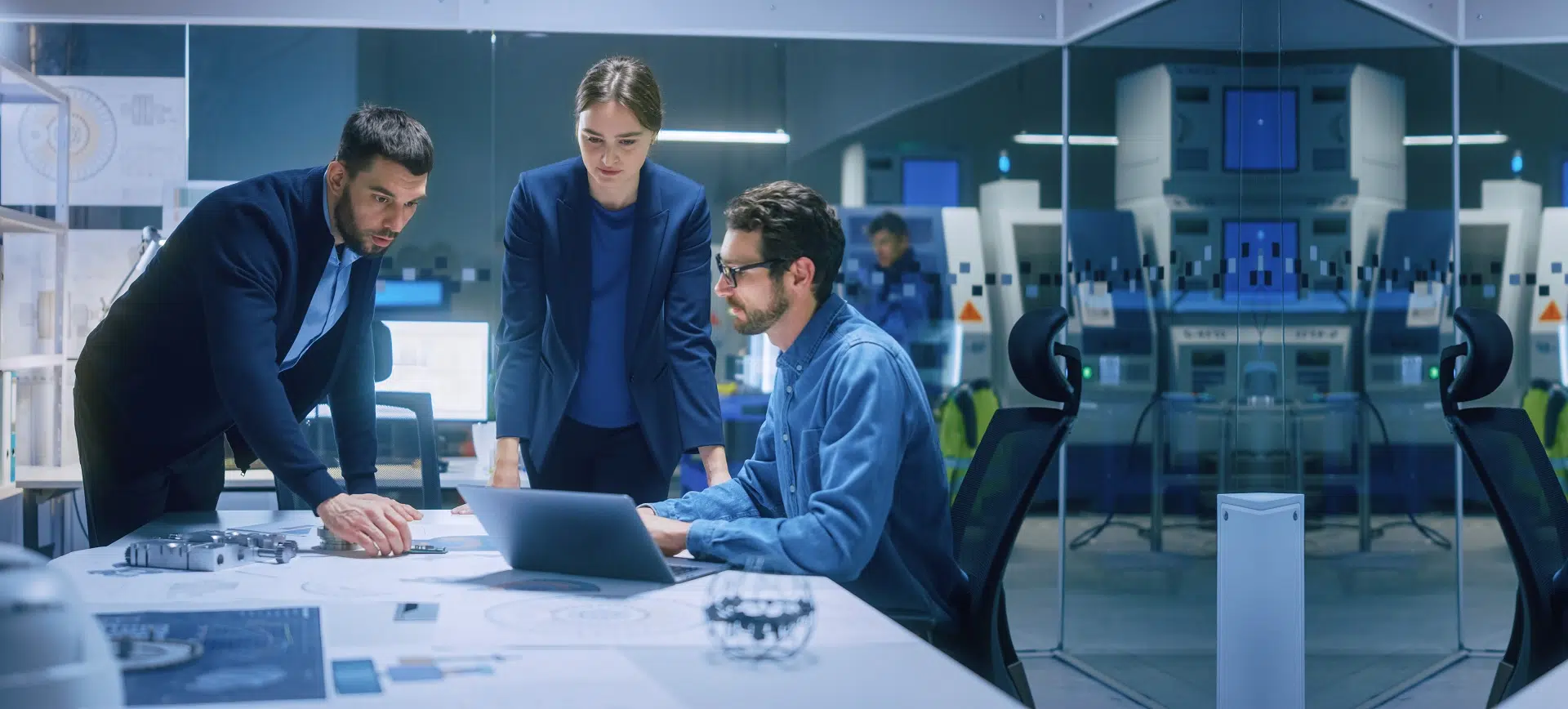 In this role, you will introduce and sell Data Centre services across the UK market.
You will identify new Data Centre business opportunities using all tools at your disposal, as well as being able to introduce our Cloud and aaS offering at a high level.
It's a target-driven role with a focus on hitting and exceeding targets for sales activities, with the main responsibility being to actively pursue leads, and maintain clear records of these activities within CRM.
You will have experience in developing and nurturing new relationships that lead to new business opportunities.
As a member of the UK sales team, you will be based in either the Manchester office or upcoming London office. You may be required to travel to all parts of the UK when visiting customers and representing Synapse360.
You will need to build strong relationships with key customers and be an ambassador for the company.
Communication and enthusiasm are essential to introduce and differentiate the Synapse360 Data Centre proposition in the market place. You will embrace and demonstrate the culture of our people in every aspect of your role.
There will be opportunities for personal development as you enhance your skills by becoming more certified in your area of expertise.
The role requires a person who meets deadlines, possesses good organisation skills, and can communicate effectively with people at all levels.
Want to join our growing family?
Synapse360 is a leading managed cloud and data protection provider. We help businesses protect their critical data and move to the cloud with game-changing backup and disaster recovery solutions.
We integrate powerful technologies from our key vendors (Dell, VMware and Microsoft) to deliver successful customer outcomes.
Our portfolio includes fully managed private cloud, multi-cloud, data protection, VDI, and monitoring services for our customers.
It's an exciting time to join. Can you help make a difference?
Key responsibilities
Proactively engage with all sales enquiries relating to new sales opportunities
Maintain a clean sales pipeline through effective use of CRM (HubSpot)
Perform sales operation tasks – logging sales activity in CRM and creating/maintaining sales & revenue reports
Build strong, long-lasting relationships with prospects and identify customer needs effectively
Meet and exceed monthly sales targets
Hold excellent knowledge of our solutions and an understanding of the industry through keeping up to date with technical developments, industry trends, and competitor activities
Targeting
This business development role is measured and generously rewarded on Data Centre sales against your sales target.
Focus Responsibilities
Achieve and exceed your sales targets
Grow and manage your own customers in Data Centre
Be accountable for driving new business to achieve growth targets
Develop and demonstrate your knowledge in your LOB, the Synapse360 business and our products
Maintain your ongoing customer relationships and uncover growth opportunities
Manage your pipeline in HubSpot CRM and reporting accurately to your line manager
Wider Responsibilities
Assist Synapse360 marketing to refine your Data Centre story and support business development
Work with our external appointment setting agents to support lead generation
Identify cross selling opportunities
Ideal Candidate Characteristics
You will be a passionate BDM with a positive disposition and enthusiasm for selling whilst delighting customers.
You will be someone who thrives in an environment where they are provided the freedom and support to work and rewarded for success.
You will embrace working for a growing business and being an important cog in our success.
2 Years' experience as a BDM ideally in Data Centre or Cloud
Excellent organisation and time management skills
Self-motivated
Ability to work to deadlines
Good communication skills
Competitive nature and need to succeed in your profession
Convey a trusted advisor position and build trust
Customer focus attitude embracing the Synapse360 culture to delight customers
Ability to work as part of a team both alongside other BDMs, and with pre-sales teams
Our culture and rewards
Synapse360 operates a generous and uncapped commission scheme that provides exciting rewards to successful sales individuals. In addition, the following excellent benefits apply to this role:
Hybrid – flexible working environment
Excellent training and career progression opportunities
Modern, vibrant office with great facilities
Manchester city centre location (public transport friendly)
Use of vehicle or travel allowance
BUPA Private Health care, Death in Service
Mobile phone + Dell laptop
Company and team activities
Generous holiday allowance (plus UK bank holidays)
5% matched employer pension contribution